Berehove Jewish Community Today


In the 1960s, the Soviets confiscated the Grand Synagogue building and built a "shell" around the original building and converted the interior of the building into a Culture center (theater).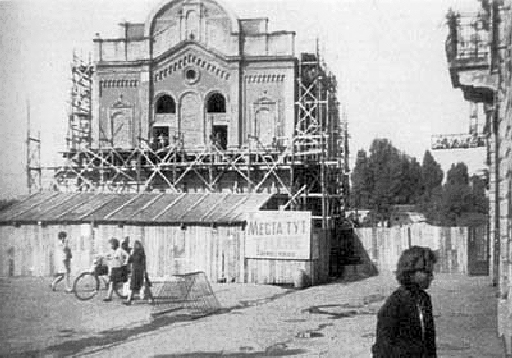 Culture center "shell" construction I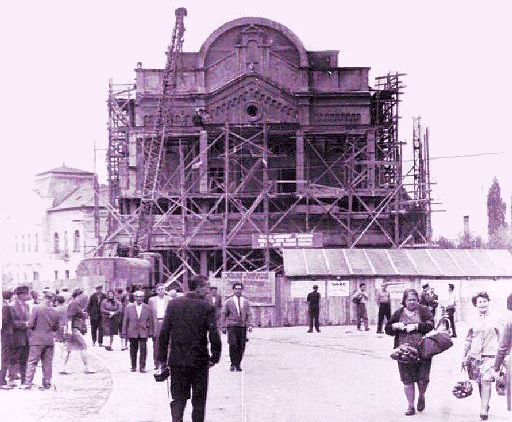 Culture center "shell" construction II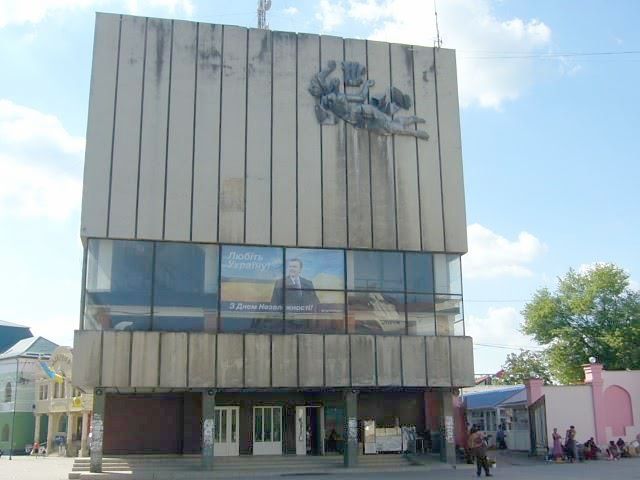 Beregszász Grand Synagogue, today a Culture center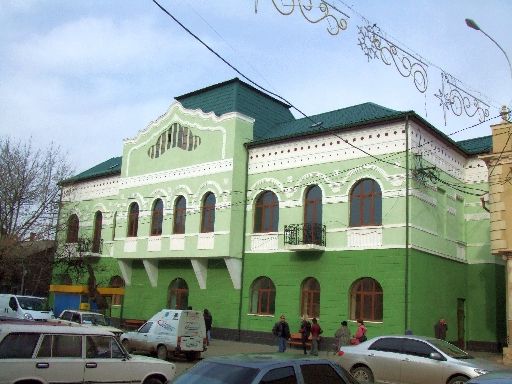 Beregszász
Mikvah
(Religious Bath), today a bank

There are just a few Jews who live in Berehove, but there has been a resurgence of younger Jews moving to Sub-Carpathia, and to Berehove.
There is still one of the synagogues remaining, The Small synagogue, and it is maintained through donations. Although there is no rabbi, weekly Sabbath services are held with a kiddish following afterward. All visitors to Berehove are invited to attend services and partake in the kiddish. The synagogue is located on Byn. Зрiнi (Zrini street).

The President of the Berehove Jewish community is Ernő Goldberger. He can be contacted in Hungarian or Russian using any of the following: Telephone: + 380 314-122-183 or Mobile: + 380 505-407-665 or e-Mail: goldberger.erno@mail.ru.
Anyone needing to communicate in English may contact the office of Joseph Vays in Berehove: Telephone: + 380 661-429-487 or e-Mail: baziuk.laci@gmail.com.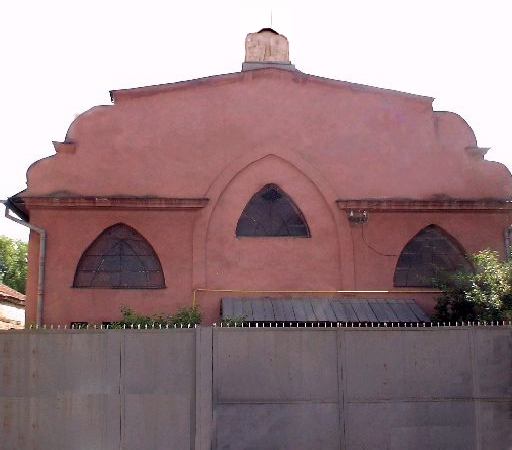 Beregszász Small Synagogue facade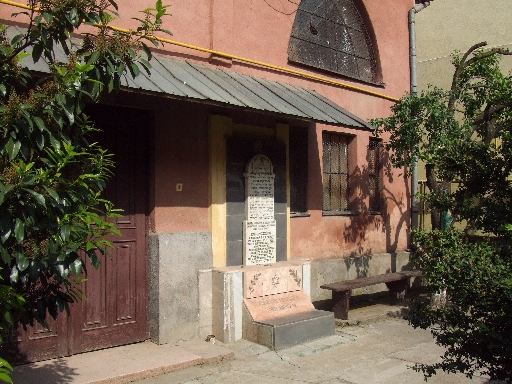 Beregszász Small Synagogue entrance
Today, the city is the center of the Hungarian inhabitants in Transcarpathia (46% of a total 29,110 inhabitants - 1990 census). The city has two Ukrainian and three Hungarian high schools; one Ukrainian and one Hungarian grammar school; one professional and one medical school. There is a professional Hungarian national theater and an amateur folk theater.
Berehove has become the center for tourism with its spas and mineral water resorts.
Source: Berehove Kehilalink web site (used with permission)